This project is designed to ensure that local communities, artists, and museum curators not only benefit from its outputs but also contribute to shaping the project's methodology. Throughout the lifespan of the project, stakeholders will be actively engaged in the co-production of knowledge and the communication of its results.
Museu Afro-Brasileiro (MAFRO), Salvador da Bahia
This Project Partner will assist us in gathering perspectives from artists, urban youth groups and curators in the context of a one-day, public-facing event comprising of a public talk followed by a community-oriented workshop (MAFRO) with artists, academics and community members.
Núcleo Museológico de Lagos (Núcleo), the Algarve
The only institution in Portugal currently dedicated to memorializing slavery, with the goal of co-creating an Artist Commission Opportunity (ACO) to promote a new piece of artistic work and an accompanying publication on the theme of the Fellowship.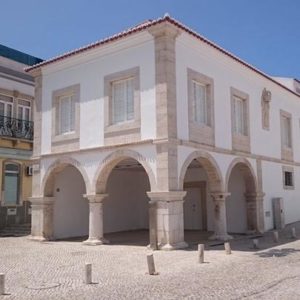 Papo Preta: Saúde e Bem Estar da Mulher Negra
We are interested in gathering perspectives, opinions and experiences of those with personal or artistic connections to an Afro-Brazilian popular saying that has travelled from Africa to Brazil: "If you walk under the rainbow, you run the risk of changing your sex." Taking part in this project may, therefore, elicit memories of geographical and emotional displacement, as well as experiences of gender identity and sex realignment fraught with anxiety, trauma and stress. These risks may become greater in the context of Brazil's current political climate, where the rights of LGBT, Indigenous and Black groups are under direct threat by Jair Bolsonaro's administration. In order to protect our participants, we will not only guarantee our participants' full anonymity or pseudonymity if required, but also provide specialised support via our partnership with PapoPreta, a therapeutic project focused on the emotional and psychological health and well-being of black women.