The Memory Residency –

COMPETITIVE CALL NOW CLOSED
A one-month visiting scholarship for PhD students and ECRs at the University of Exeter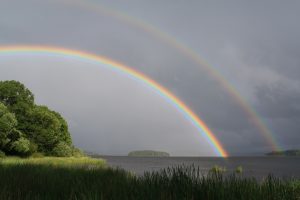 Deadline: 25 November 2019

Interviews (via skype): early December 2019

Memory Residency start date: 2020 (dates negotiable)
We invite applications from Early Career Researchers for the 2020 session of the "Memory Residency," a one-month visiting scholarship at the University of Exeter in 2020 (start date negotiable). Candidates are expected to engage in scholarly work related to the theme of the AHRC-funded project, "Women of the Brown Atlantic: Real and Imaginary Passages in Portuguese 1711-2011" (for more information on the project, please visit the project website or get in touch with the project PI, Ana Martins at a.m.d.martins@exeter.ac.uk.
The Memory Residency is designed to:
encourage research and writing on the themes of memory and mobility, as well as gender and sexuality, in the Brown (i.e. Lusophone) Atlantic;
promote interaction among the Residency holder and members of the Exeter academic community;
facilitate the dissemination of the ECR's findings through publications and the seminar series of both the Exeter Centre for Latin American Studies (EXCELAS) and the Centre for Translating Cultures;
Eligibility
The Memory Residency is open to PhD students and Early Career Researchers (i.e., researchers who are within 10 years of the award of their PhD) of any nationality working in the Arts and Humanities. Candidates should have sufficient level of English language skills to conduct research, participate in departmental life, and present one academic seminar at Exeter during the visiting scholarship. Creative writing and projects that result in a performance are not eligible.
Benefits
The Memory Residency will cover:
airfare/trainfare to/from Exeter (economy, low cost);
accommodation and subsistence in Exeter (for one month)
visiting scholar fee;
access to the Exeter library, the university network and Exeter email account;
one return train fare (economy) to another location in the UK (i.e., London, Bristol, Liverpool) for archive work outside Exeter;
Expected outcomes of the Memory Residency
During the Residency, the successful applicant will be expected to:
produce the first draft of an academic article for future publication in a peer-reviewed journal;
deliver, towards the end of the Residency, an academic seminar at Exeter based on the topic chosen;
take part in a short video outlining the results of the Residency, to be produced with the help of Exeter's Digital Humanities Lab, and showcased on the Women of the Brown Atlantic website and the University of Exeter's website;
Selection process
Applications will be reviewed by a committee consisting of the Principal Investigator (Dr Ana Martins), and a reviewer in the Arts and Humanities. Applications will be selected on the basis of the following criteria:
Relationship of the proposal to the theme of the call;
Qualifications of the applicant;
Quality and feasibility of the work plan;
Likelihood that the work plan will be completed successfully within the lifespan of the Memory Residency;
How to apply
The complete application must include:
500-word description of the proposed study, including: proposed dates for the Memory Residency (from-to); how the applicant plans to use the resources of the university library and of other neighbouring research units to further her/his research; the topic of the research seminar to be delivered at Exeter during the residency;
1-page CV;
one letter of reference;
completed Visiting Scholars Application Form (download here: Humanities_Visiting_Scholars_Application_Form_2019);
electronic photo (to be published on the project/university website);
Please note that all documents must be translated into English